Denture Services
---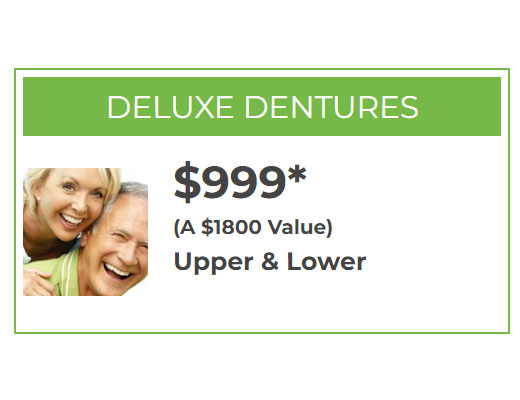 Don't let your not-so-perfect teeth keep you from living. Let us turn that frown upside down with our low-cost dentures.
With our own onsite dental lab we are able to expedite the denture making process for our valued customers.  Additionally, our lab can handle most types of repairs so you are not without your teeth longer than necessary.  Call our office for more information.
What Are Dentures?
Dentures are false teeth frequently made of porcelain or acrylic. They are used to replace your missing natural teeth. And unlike dental implants, dentures can be taken out and put back in at will.
Why You Might Need Dentures
Here are some of the reasons you might need dentures in Cuyahoga Falls, OH.
Missing teeth
Poor oral health
Toothaches
Prolonged untreated gum disease
Types of Dentures
Below are the four most common types of dentures used. Your dentist in Cuyahoga Falls, OH will recommend which option they believe is best for you based on your specific dental needs.
Full dentures include both your upper and lower sets of teeth. Full dentures are generally made of porcelain, but sometimes acrylic is used, and they are held together by a metal or acrylic base. This type of denture is used to replace your natural teeth. They rest on your gums and suction is used to keep them in place.
Partial dentures are used to fill the gaps where any of your natural teeth have been removed. This is different from full dentures because partials are used when you don't need all your teeth removed. Additionally, partials can be removed at will just like other dentures.
Temporary dentures are sometimes called immediate dentures and are fitted to your mouth after all your teeth have been removed. These temporary dentures will help you eat and function normally while your new permanent dentures are being crafted.
Specialized Dental Options
Specialized dental options in Cuyahoga Falls, OH include a cantilever bridge, dental implants, snap-on dentures, and implant-supported fixed dentures. If you are a candidate for any of these types of dental options, your dentist will go over them with you.