Dental Exam & Cleaning
---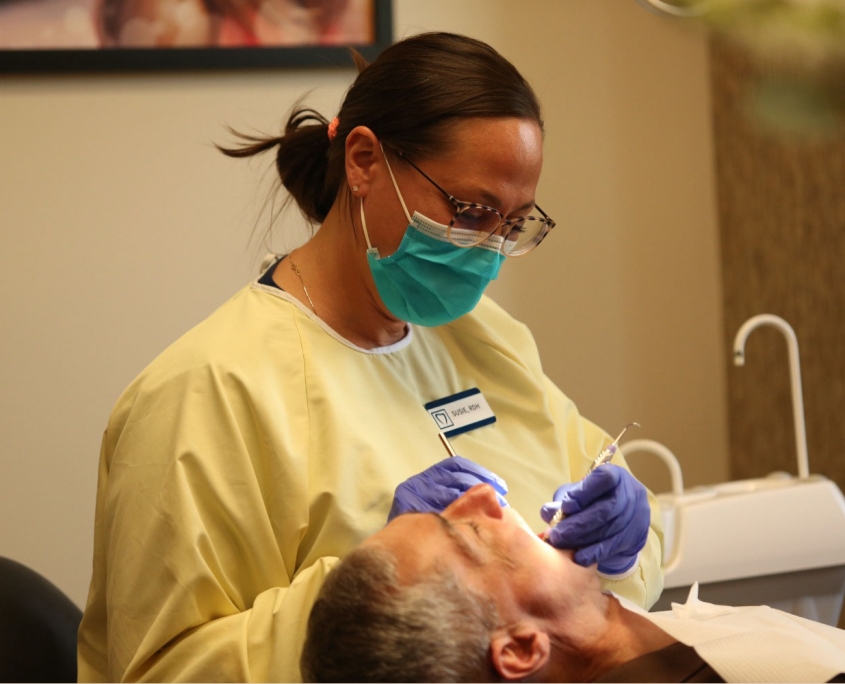 A confident smile starts with general dentistry services through every stage of life—and our team at State Valley Dental is here to help. We're your leading provider of dental care services in Cuyahoga Falls, OH. When you come to us, you can count on getting all the support you need to maintain your oral health and keep smiling brightly.
What is General Dentistry?
General dentistry centers around all the care services you need to maintain the health and appearance of your teeth, gums, and other oral tissues, including:
Dental exams
Oral cancer screenings
Teeth cleanings
Sealants
Fillings
Extractions
Root canal treatment
Dental implants
Crowns and bridges
Dentures
As your general dentist, we'll start with creating a personalized preventative care plan. If any issues are noted during your exam, your dentist will go over their findings with you and provide restorative treatment recommendations. You can then return to have the restorative work performed as needed to improve your oral health and best support your smile goals.
When to Come in for General Dentistry Services
Ideally, you should receive preventative general dentistry services every six months. Regular visits will keep plaque from building up on your teeth, prevent cavities, and preserve your gum health. During your visits, your dentist will take the time to assess your oral health, so they can resolve minor problems before they can get worse.
If you're experiencing any pain, discomfort, or other symptoms, you don't have to wait six months for your appointment. Just schedule a general dentistry visit in between your cleaning appointments. Your dentist will perform an exam to see what's going on and create a treatment plan that resolves the issue in full.
Schedule Your Visit with State Valley Dental
If you are ready to get quality dental care services in Cuyahoga Falls, OH, dial 330-920-8060 to reach our team at State Valley Dental. We'll help you find a convenient time to come into the clinic and start your journey toward a healthy, happy smile. We look forward to helping you feel your very best, so please feel free to contact us at your convenience.